Skeeter's Bass Spinner

Skeeter Bait Co

Dyersburg, TN

1950s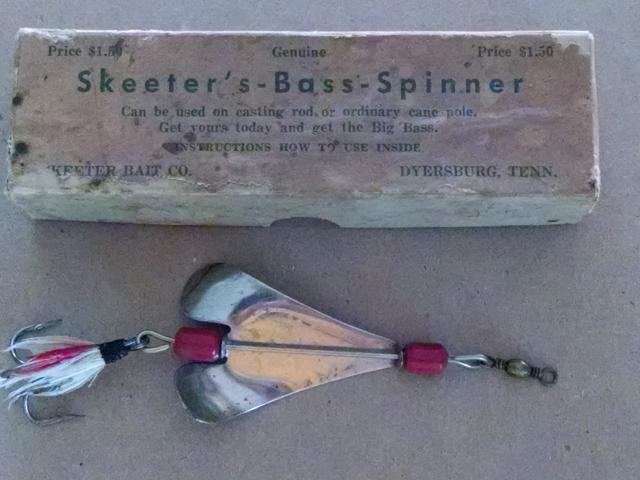 This has been a very rainy year in the state of Minnesota.  Roads are flooded, rivers are high, and many lakes have imposed new "no wake" rules to protect the shorelines.

Another thing all of this water in MN means: MOSQUITOS!   Lots and lots of mosquitos!

So, and appropriate Lure Of The Month for July is made by the "Skeeter Bait Co".

Probably the most interesting thing about this lure is the instructions inside the box.  First, the instructions list how to use the spinner with a casting rod.  Then, under that, it gives you instructions on how to use it with a cane pole by skimming it back and forth in the water.  When fishing with a cane pole, it also tells you "Be persistent – keep on fishing and you will be rewarded".

While this lure is not very well known and not valuable, I am sure it is worth five times more than its original price of $1.50.