The Tad Pole

F. S. Burroughs and Co, Inc

Ledgewood, NJ

1958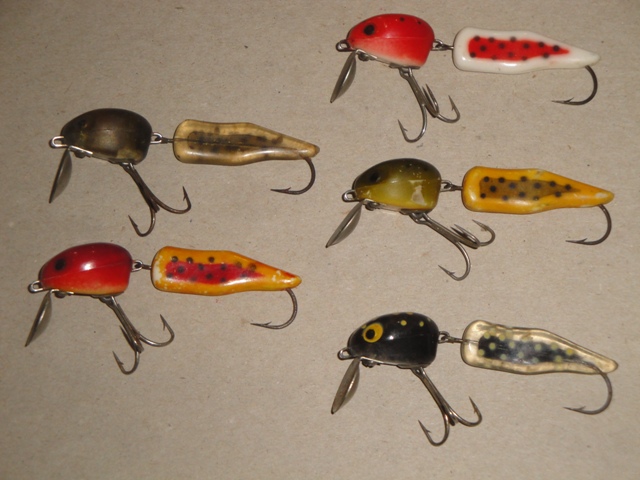 Frederick Burroughs began selling fishing lures in 1947 in Dover, NJ before moving to Ledgewood in the early 1950s.  This was a fairly small company and over the course of their existence, they basically only sold three types of fishing lures. 

The first lure they offered was designed to hold a tablet in the lure that would make it bubble and rise and fall in the water.  It was called the Aqua Bat (or Aqua Brat for the small size).

The second lure was a unique frog that would "hop" on the surface of the water with a splash.  This was called the Croaker.  

The final lure they offered appeared in 1958 and is this month's Lure Of The Month, the Tad Pole.

The Tad Pole had a rounded head attached by a "joint" to a tail that most often had a semi-transparent tail. The lure also had a diving lip to give it a wiggling action.  The look and color of the bait make it very natural looking.  The Tad Pole came with a single hook that was built into the tail and faced down and a treble hook attached to the head.  It is a very well-made, solid lure.

This 3 ¼ inch long lure was available in several different colors and, why it is not all that rare, it can still be difficult to find.  I believe this company stopped making and selling lures in the 1960s.