Minnesota Lures

Alexandria

First settled in 1858, it was named after Alexander and William Kinkead. The brothers were from Maryland. The form of the name was meant to be like that of Alexandria, Egypt, a center of learning and civilization.

W.E. Hicks was pivotal to the early development of the town. He purchased the townsite in 1868 and established a mill, hotel, newspaper, and store. He donated property for a courthouse, jail, and two churches: Methodist and Congregational. He served as the first postmaster in 1858.

In 2013, Alexandria was picked as a "Top 10 Best Small Town" by the Livability website.

The city is known as a tourism center due to its many lakes and resorts.

The city has a museum housing the controversial Kensington Runestone, which is thought by some to indicate that Vikings had visited the area in the 14th century. Outside the museum stands Big Ole, a 25-foot-tall statue of a Viking which was built for the World's Fair in New York City in 1964.

I have no information on this hook, but it appears that it is a copy of the Baker Weedless Hook (also made in MN) from 1905.  I suspect this hook came much later, most likely the 1950s.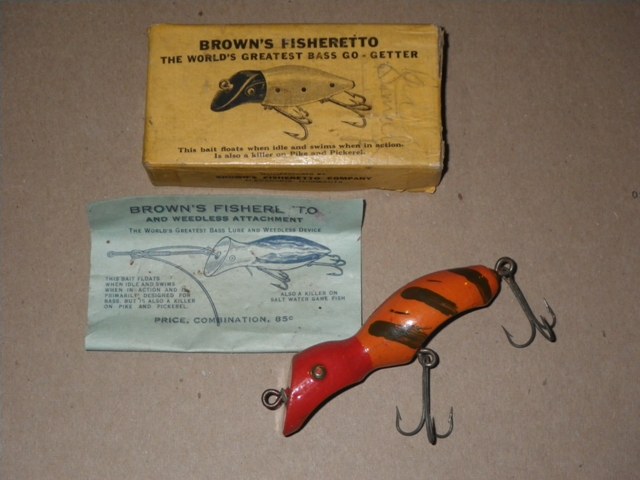 First made in the neighboring town of Osakis pre-1920, this company listed Alexandria as their location in the 1940s.