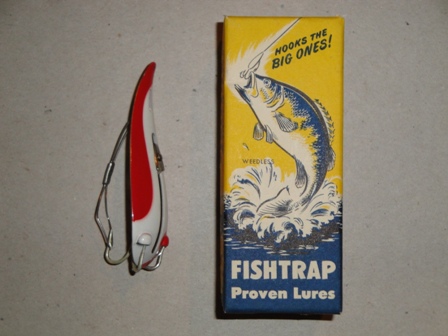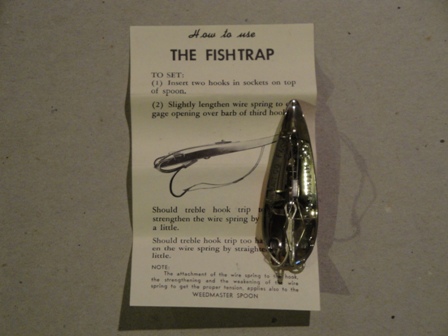 The site which is now Anoka was first settled by immigrants in 1844.  By the mid-1850s, a town had grown, including a school, store and flour mill.  The city was formally incorporated in 1878.

Anoka is the self-proclaimed "Halloween Capital of the World", because it hosted one of the first Halloween parades in 1920. In 1937, city officials persuaded the United States Congress to officially grant the title. It continues to celebrate the holiday each year with several parades.

The Fishtrap lure was made in several locations including Aitken, Anoka, Coon Rapids and Glencoe (where it is still being made). 

This was the second location for the company and the only location that sold the lure in colorful boxes.  These lures date from the 1960s or so.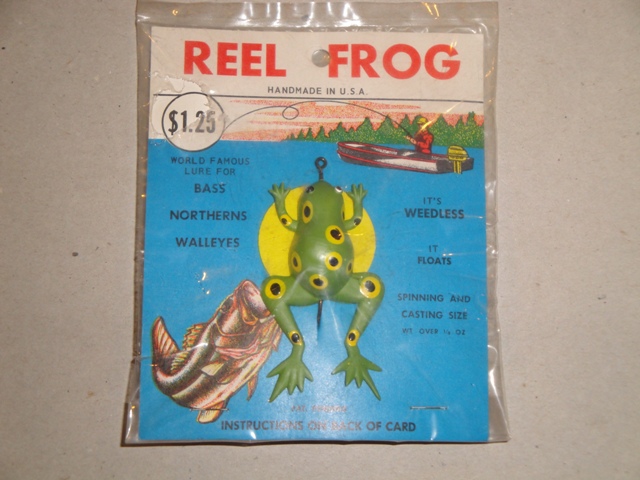 This lure is not "reel" old, but it is still collectable due to the graphics on the card and just because it is a frog lure.

This lure was sold in Anoka in the early 1970s.