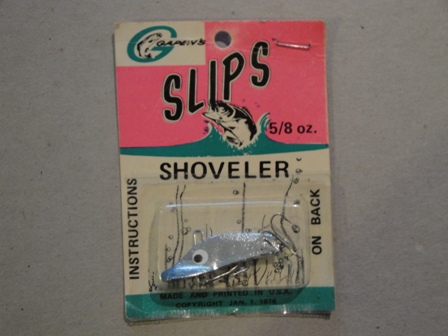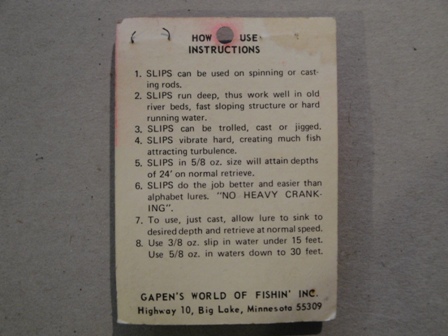 Located about 40 miles northwest of the Twin Cities, the lake for which the town is named was once an important part of the Twin Cities economy, as in the days before modern refrigerators, much of the ice for metropolitan iceboxes was harvested from Big Lake

Big Lake is known locally for its annual summer festival "Spud Fest," which celebrates all things potato-related.

Big Lake is also home to the area famous ice auger company, Strike Master.

Gapen was once located in Big Lake, MN...but is now currently in the nearby town of Becker.

Dan Gapen came out with fishing lures such as the snag free rock walking Ugly Bug jig in 1968, and the first bottom walking wire sinker called the Bait Walker in 1964.

The Gapen Company now specializes in many lures which other companies haven't had the foresite to invent or the willingness to manufacture.

For more on their history or to order some lures, visit www.gapen.com.
Gapen's World Of Fishin' Inc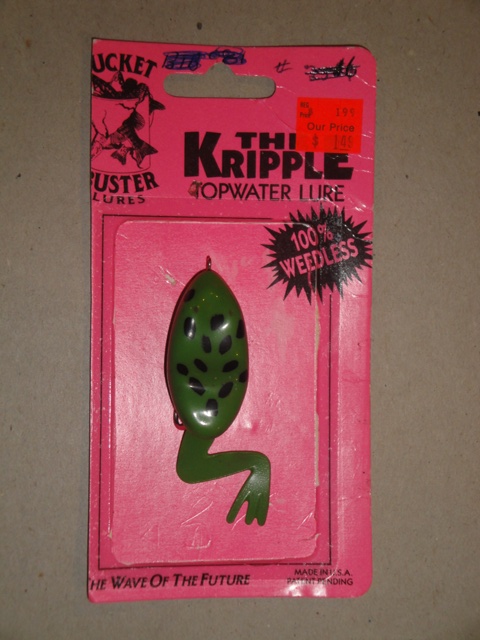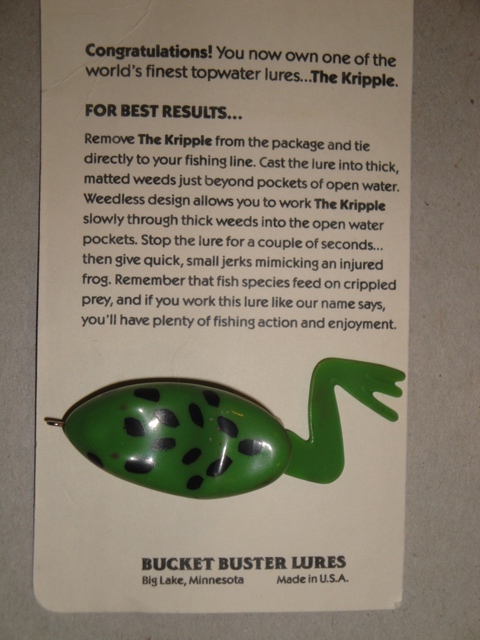 While this lure is not that old and not many lures from this company are collectable...I had to include this topwater bait.

This lure is not very "politically correct" and some people would not look kindly to this lure sitting on the shelf today...therefore it is collectible for that reason.

The "Kripple" is a rubber one-legged frog lure sold by Bucket Buster Lures in the early 1970s.