Cannon Falls may be best known as the home of Pachyderm Studio, where many famous musicians have recorded their music. Nirvana is probably the best known band to use the site. The group recorded In Utero at the studio.

The city is named for the falls along the Cannon River and serves as the western trailhead for the Cannon Valley Trail. Colonel William J. Colvill, a hero of the Battle of Gettysburg, is buried in the Cannon Falls Cemetery.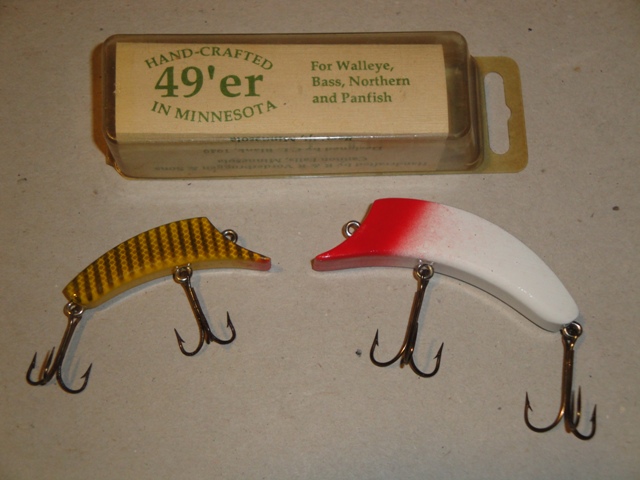 R & R Vorderbruggen & Sons

According to the packaging, this lure was designed by C. L. Blank in 1949 (hence the name) out of Bemidji but was handcrafted by R & R Vorderbruggen & Sons out of Cannon Falls, MN.

I wasn't sure where to list this lure...so I did so under both cities.