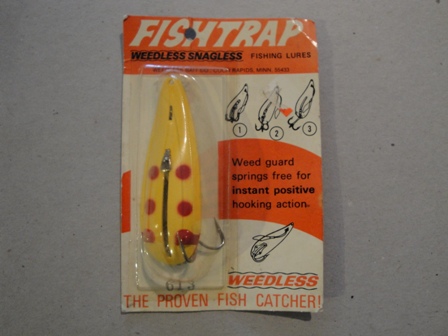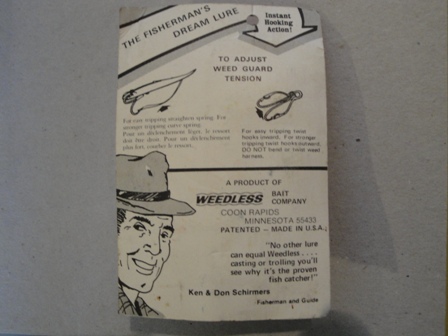 The Fishtrap lure was made in several locations including Aitken, Anoka, Coon Rapids and Glencoe (where it is still being made). 

The company was in Coon Rapids when Ken and Don Schirmers purchased the company in 1980.

The name "Coon Rapids" comes from "Coon Creek Rapids", a turbulent part of the Upper Mississippi River near the mouth of Coon Creek. These rapids were removed as a consequence of the construction of the Coon Rapids Dam in 1913. The Dam operated as a hydroelectric generator until 1966 when it was closed and later opened to the public as the Coon Rapids Dam Regional Park in 1978. The dam marks the head of navigation on the Upper Mississippi River waterway.

The name of the city came under some controversy in January 2006. Although it was named after the raccoons that were often found in the former rapids of Coon Creek, City Councilman Joe Sidoti believed that the name had a negative connotation. A proposed name change suggested by the Councilman sparked an uproar among local citizens,[3] and the proposal was dropped.

Coon Rapids' logo was originally an image of a raccoon called Rocky Raccoon. In what was widely regarded as an unpopular decision, Mayor Ilona McCauley and the City Council changed this to an oak leaf in 2002. In response to overwhelming public pressure a 2007 proposal passed by a 4-3 vote in the City Council changing the logo back to a raccoon, though a less stylized and more realistic version.