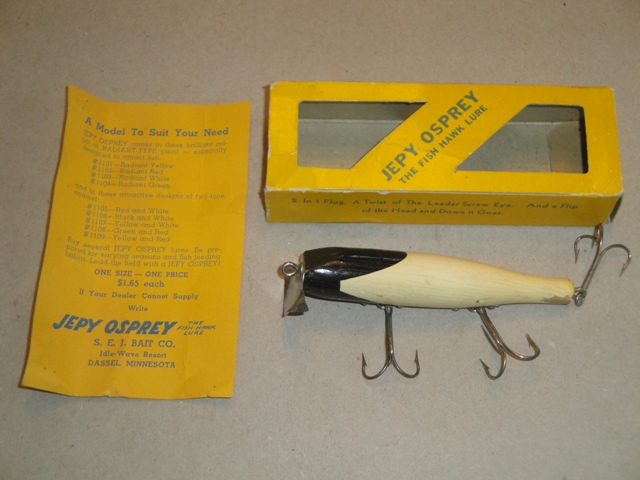 Dassel is a small town in south central Minnesota.

Each year on Labor Day weekend, Dassel is active with Red Rooster Days, a tradition that originated in 1959.

The Universal Laboratories Building at Dassel is listed on the National Register of Historic Places.

Dassel Elementary was recognized as one of 219 public schools in the nation as a 2012 National Blue Ribbon School based on academic excellence.

In Bloomberg BusinessWeek's list of 'The Best Places to Raise Your Kids 2011', Dassel finished as runner up for the State of Minnesota, finishing behind Cokato.

The Jepy Osprey (the "Fish Hawk Lure" was a wood bait made in the 1950s and featured a lip that could be turned around for different action in the water.