Images and other materials contained on this web site are the property of retiredlures.com

and may not be reproduced or used on other web sites or for personal use without our written permission.

While appearing at several sports shows and doing appraisals, some people are surprised when they give a vague description of a lure and I immediately know what they are talking about (well, most of the time).  Then, they are really surprised when I find a picture of the lure in a book...and they exclaim "Yes, that is it!"

So, here are some "limited" pictures of 27 lures. 

Can you identify it and the maker?

When complete, scroll down for the anwers.

Don't Cheat!!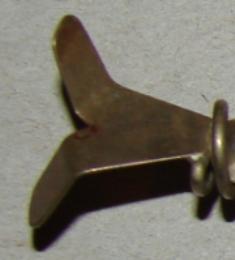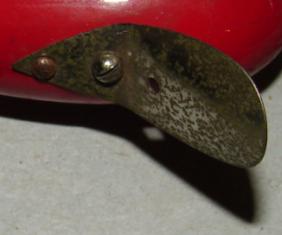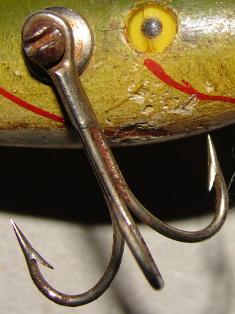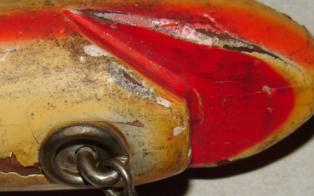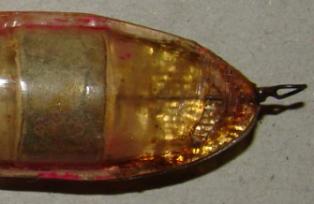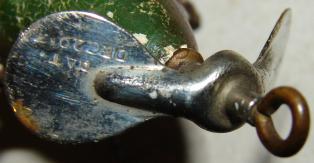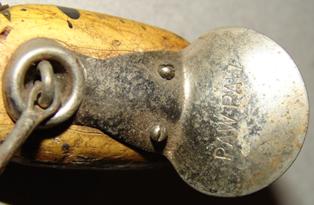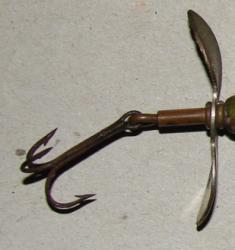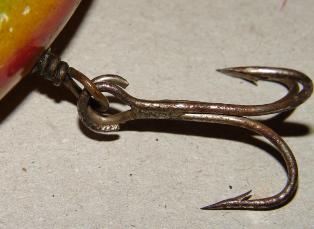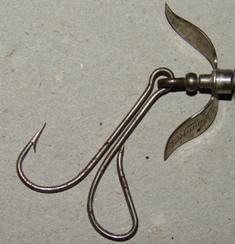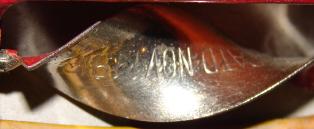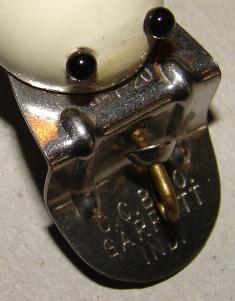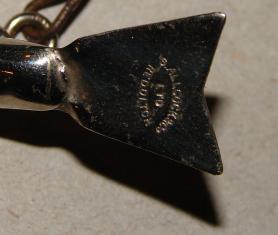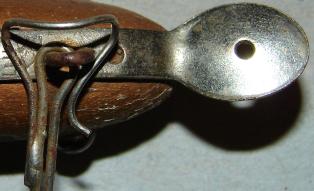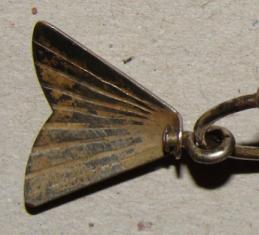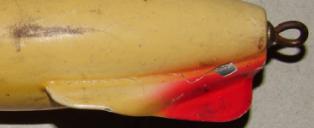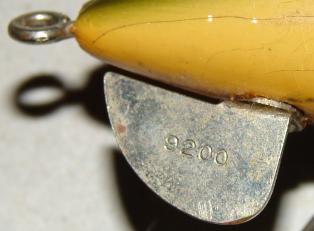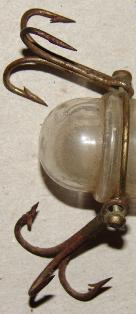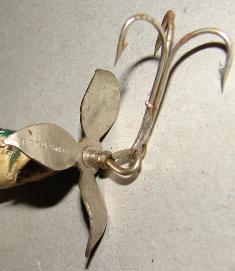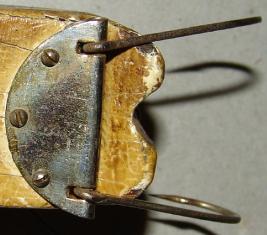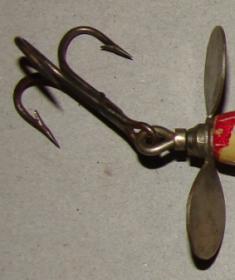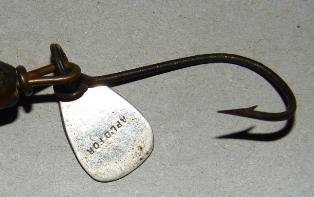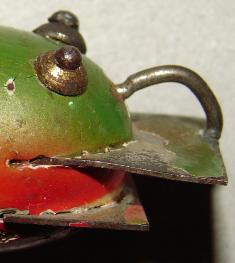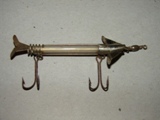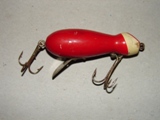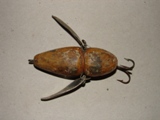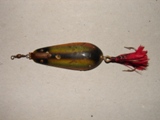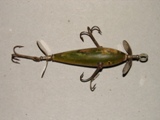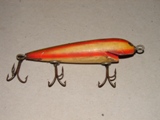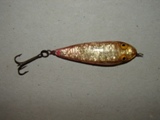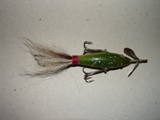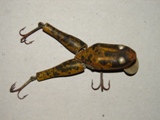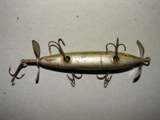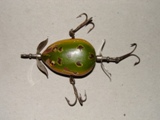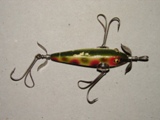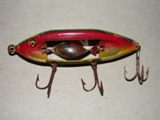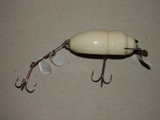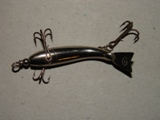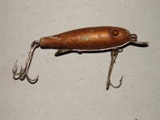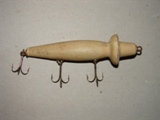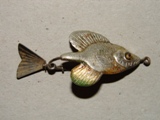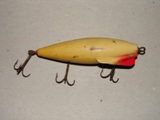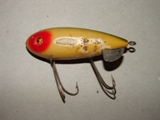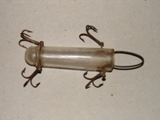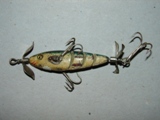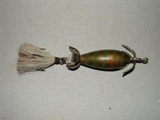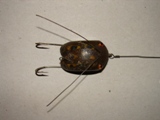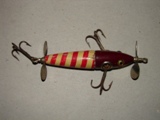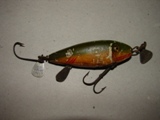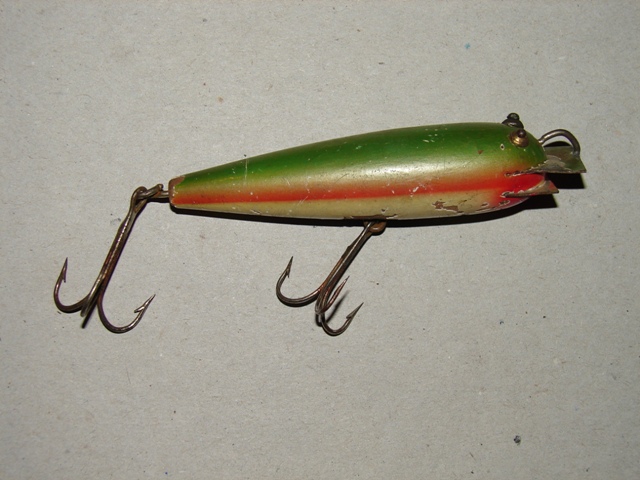 1)  Glowbody Minnow (Abbey and Imbrie)       2)  Bite-Em Water Mole (Bite-Em Bait Co)       3) Jersey WOW (Jim Donaly Baits)

4) Wonder Spoon (Lauby Co)                        5) Pontiac Minnow (Pontiac Mfg Co)                   6) Surprise Minnow (Plueger)

7)  Welsherano (Stewart Welsh)          8) Worden Combination Minnow (F. Worden)            9) Watta Frog (Paw Paw Bait Co)

10) Kalamazoo Minnow (Kal. Fishing Tkle Mfg)     11) Kent Frog (Pflueger)                           12) Dummy Double (Heddon)

13) Chippewa Bait (Immell Bait Co)                       14) Beetle (CCBC)                                     15) Tit-Bit Spinner (Allcock)

16) Tom Thumb (Fred Keeling)          17) Moonlight Floating Bait (Moonlight Bait Co)          18) Tin Liz Sunfish (Arbogast Co)

19) Flanged Wobbler (Wilson)            20) Multi-Wobbler (Winchester Repeating Arms Co)       21) Detroit Glass Minnow Tube                                                                                                                                                           (Detroit Glass Minnow Tube Co)

22) Michigan Life-Like Minnow (Jacob Hansen)     23) Little Wonder (Clinton Wilt Mfg Co)         24) Weed Bug (CCBC)

25) Charmer Minnow (The Charmer Minnow Co)     26) Redfin No. 27 (Jim Donaly Baits)         27) Stump Dodger (Albert Winnie)