The city was founded in 1854[5] by German immigrants Christian Ludwig Meyer, Alois Palmer, Athanasius Henle, and Franz Massopoust. The city was named after the city of Ulm in southern Germany.

In part due to the city's German heritage, it is a center for brewing in the Upper Midwest, home to the August Schell Brewing Company.

The city is home to the Minnesota Music Hall of Fame and the Defender's Monument, which was erected in 1891 by the State of Minnesota to honor the memory of the defenders who aided New Ulm during the Dakota War of 1862.

I have no idea how old these Mr. Bug lures are...I suspect they are fairly recently made.  However, I thought I would post a picture of them until I found out more data.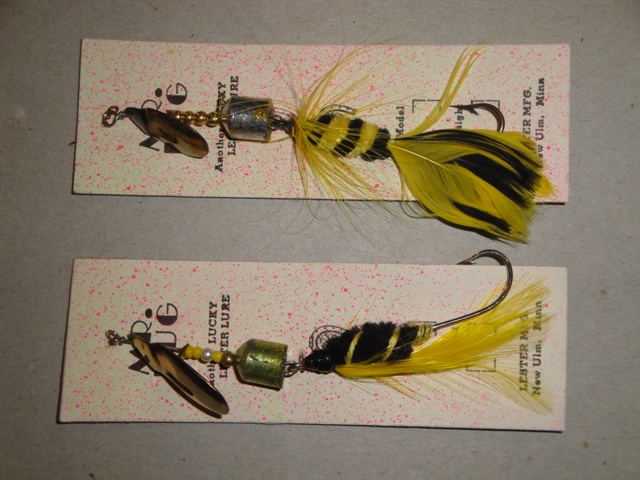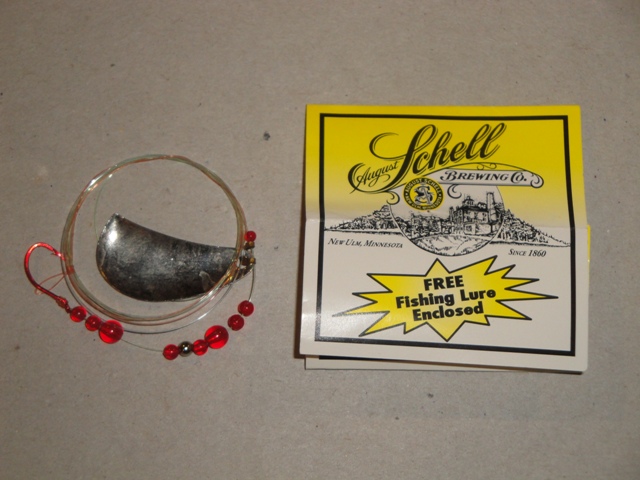 I don't know who made this lure, but included it for it was a free gift from the Schell Brewing Co.