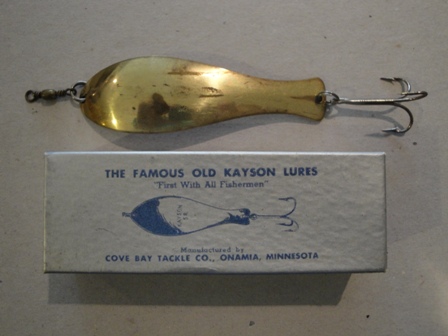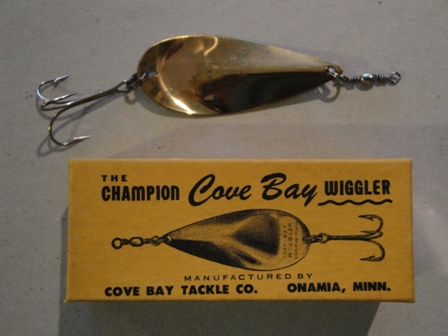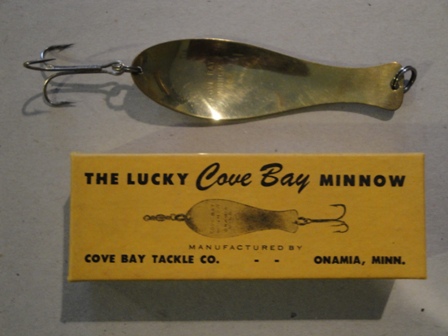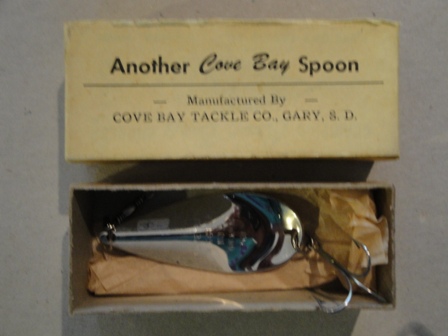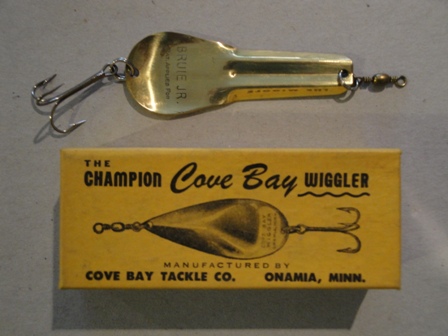 This primarily German-settled town is a city in Mille Lacs County, Minnesota.  Nearby Mille Lacs is a favorite fishing spot of many people.

This lure compnay was in business in the late 1950s and throughout the 1960s.  They made a wide variety of metal spoon-type lures.  The grey colored box is their earliest (please see Melody Mfg below).

They sold many of these lures with pasted labels on them for many small companies.

I have about 50 of these lures in the gold box.  If you would like to purchase one, let me know.  I usually sell them for about $10 each.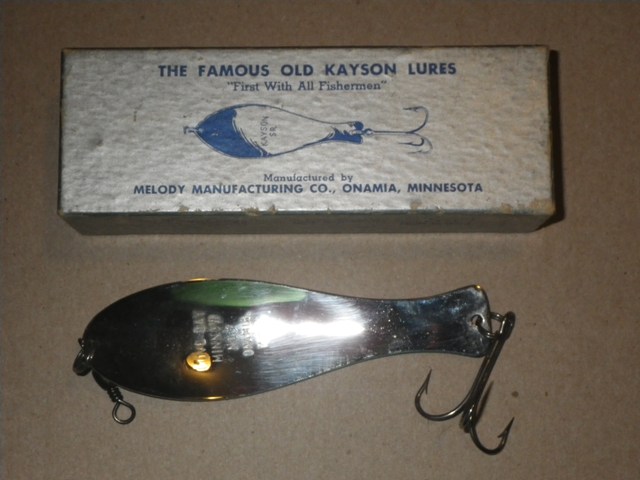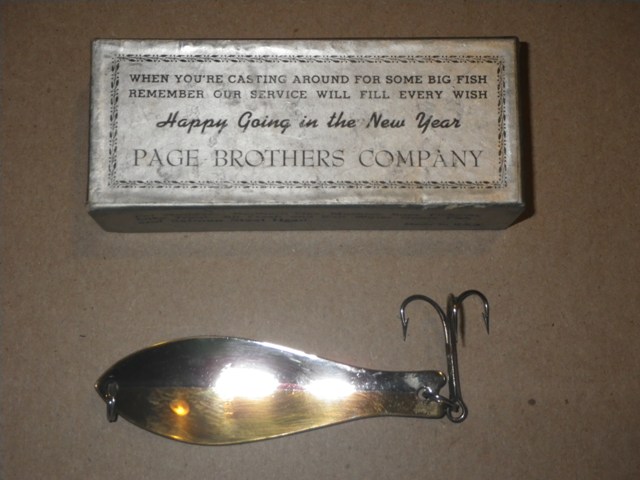 This is the exact box as the Melody Mfg box and the first Cove Bay Tackle box.  It even has the same exact writing on the side of the box.

However, a new box top was professionally done for Page Brothers Co, wishing "Happy Going in the New Year".

I would love to find out what year this was done!

Maker of the "Famous Old Kayson Lures" and the "Bruie Flasher". 

Note the company name change above on the exact grey box and also the same lures.  Which came first and how were they related, I am not sure.