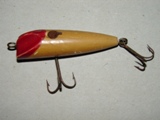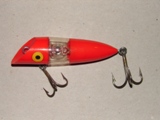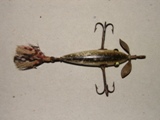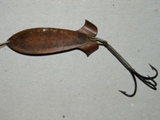 My name is Mark Fuhrman, and I have been collecting fishing lures since the early 1980s.

I pride myself on being as honest as I can with appraisals on fishing lures, even if it means that I may have to pass on a rare lure that I would really like to have for the cost is too much.  I believe my repuation is worth more than any lure.  I hear too many sad stories of people being taken advantage of and the resentment that follows the person that "robbed" them.  These people are not forgotten, even if they think they are, and I don't want to be one of them.

I also understand that MOST lures are not worth much in terms of money, even if they are old or beautiful.  However, many have a strong sentimental value that is worth more than any dollar amount. 

I encourage many people to display their old lures with a picture of the user of these lures (with fish he/she caught if possible).  That way, the lures and memories can be treasured and passed down from generation to generation.

My wonderful parents started it all for me.

They not only taught me the important lessons in life, but introduced me to hunting, fishing, and the great outdoors.

My mom left this world way too early, but I know she is still with me. This website is dedicated to her.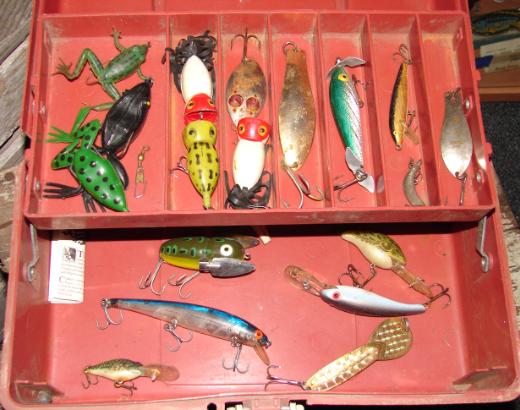 My First Tacklebox


Old Pal Tackle Box
First lures bought will own money: Hula Poppers and Red Eyes.
First Bass over 4 pounds caught on green and silver injured minnow.
First Northern over 5 pounds caught on large gold Doctor Spoon.
Most fun to fish with as kid: Rubber frogs in lilly pads.
Where is the red and white Dardevle? Great lure, first one lost to large fish.
The Rapala, small Doctor Spoon and Small wood Lazy Ike are lures my dad gave me when I was a kid.

Images and other materials contained on this web site are the property of retiredlures.com

and may not be reproduced or used on other web sites or for personal use without our written permission.