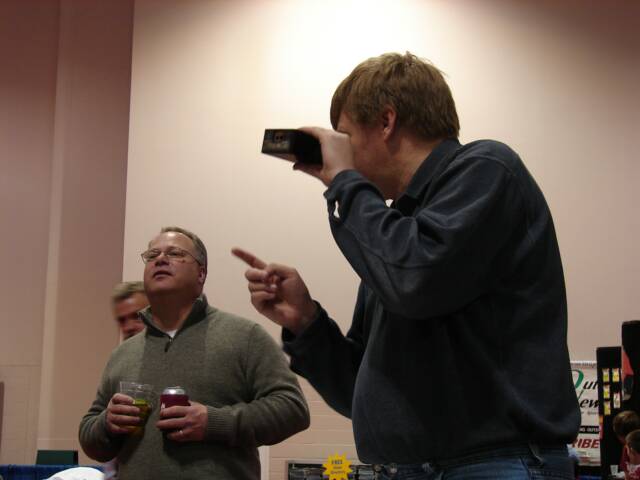 The 77th Annual Northwest Sportshow

(2009)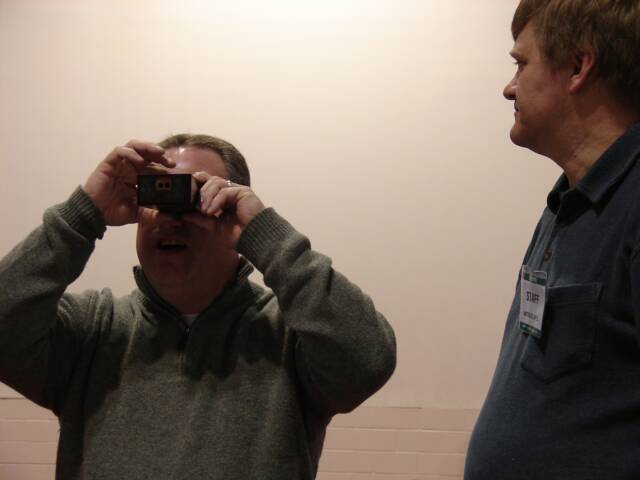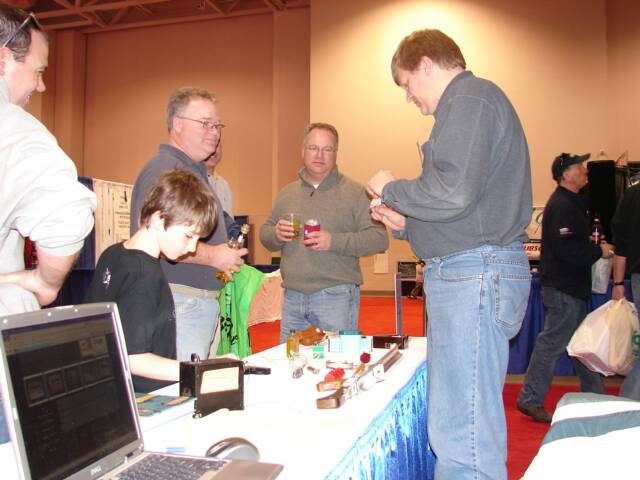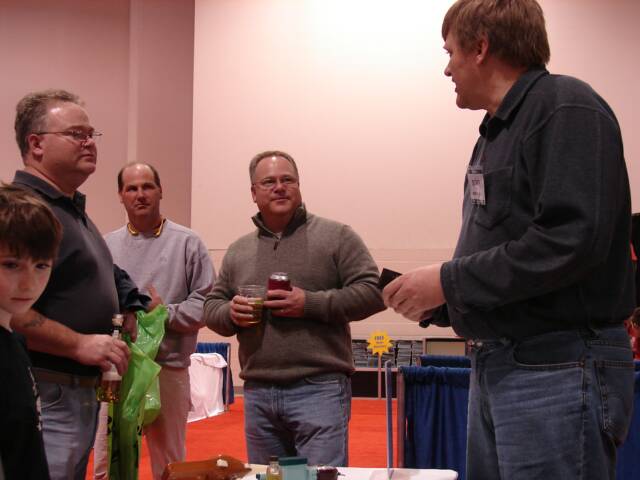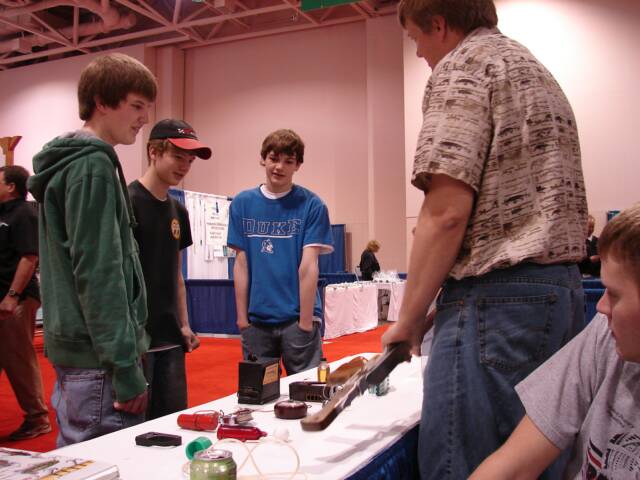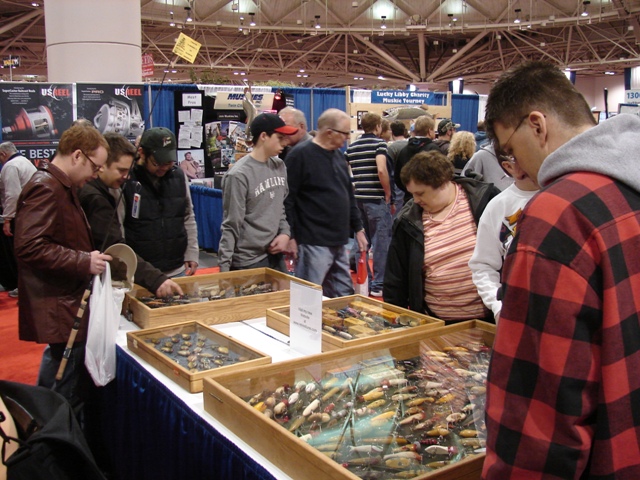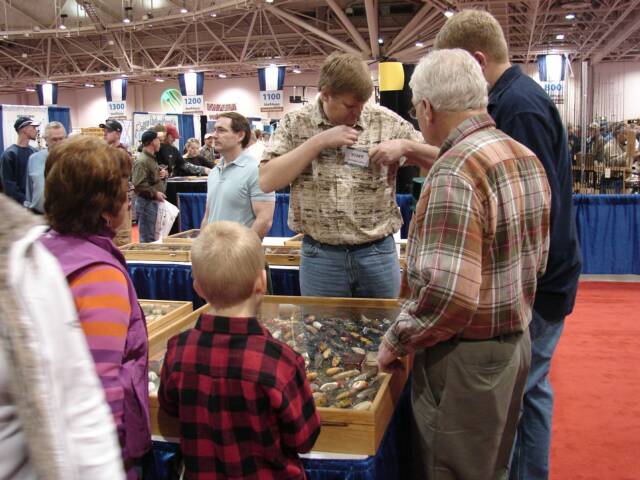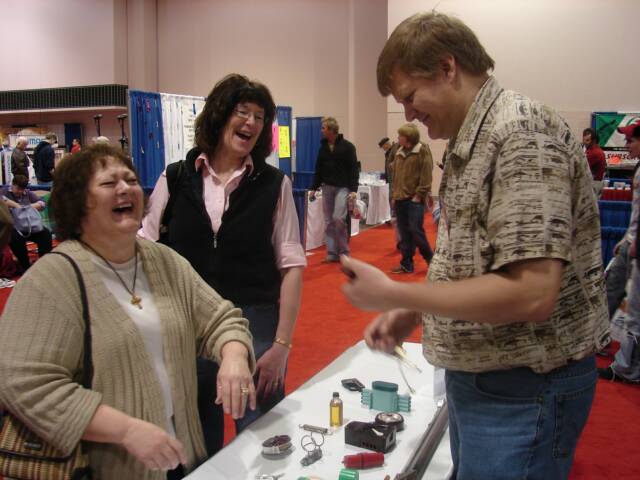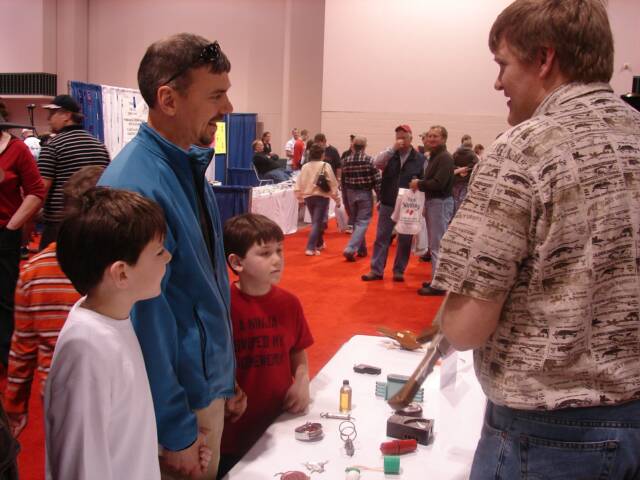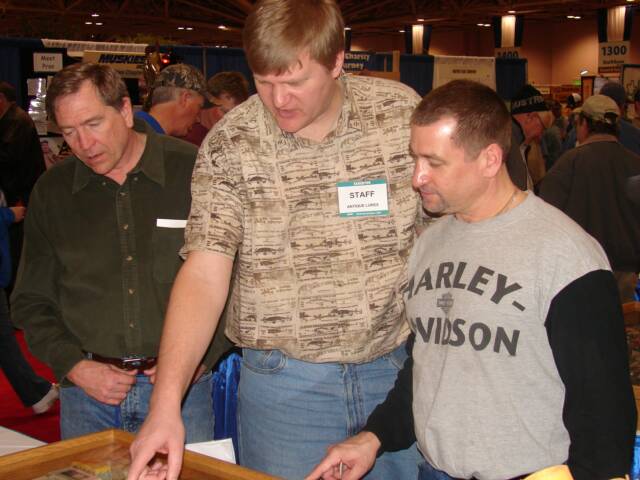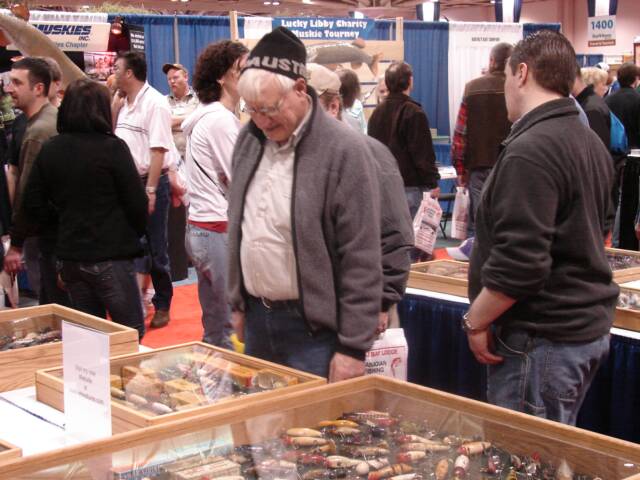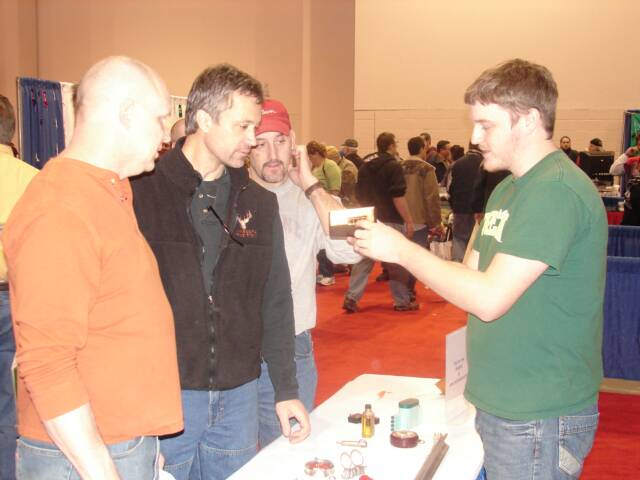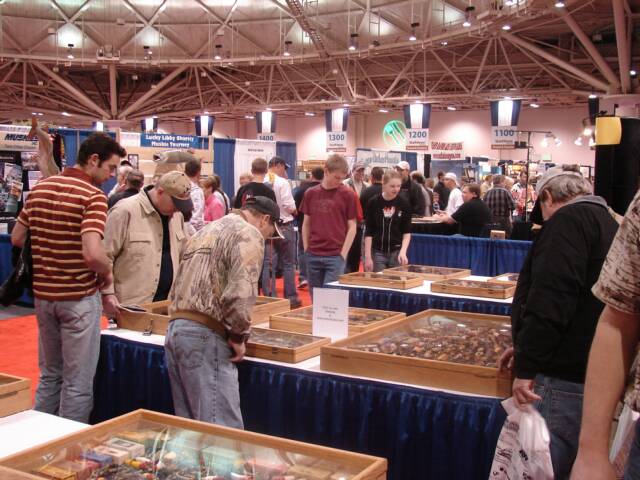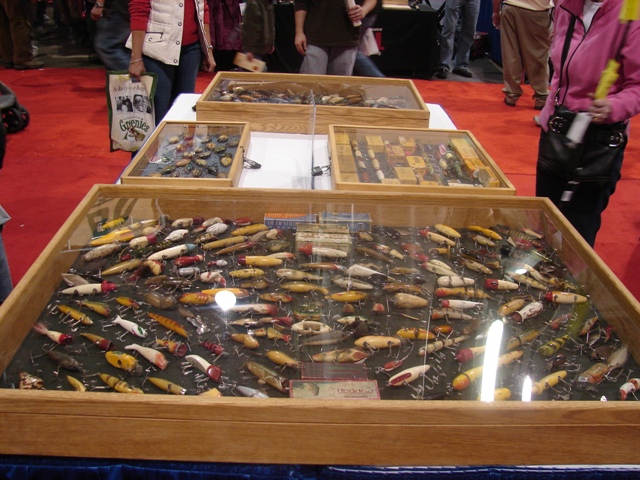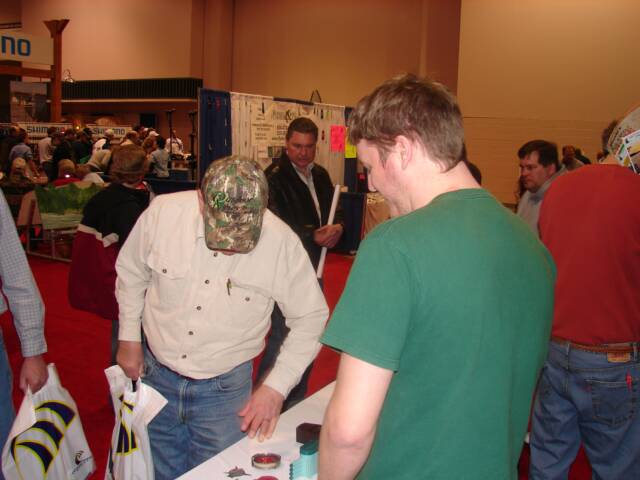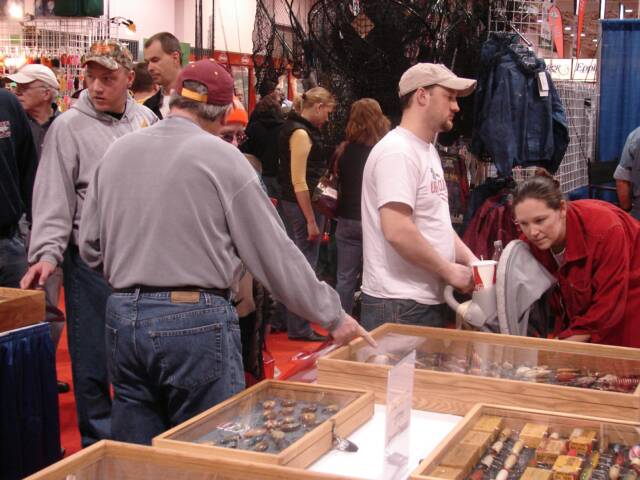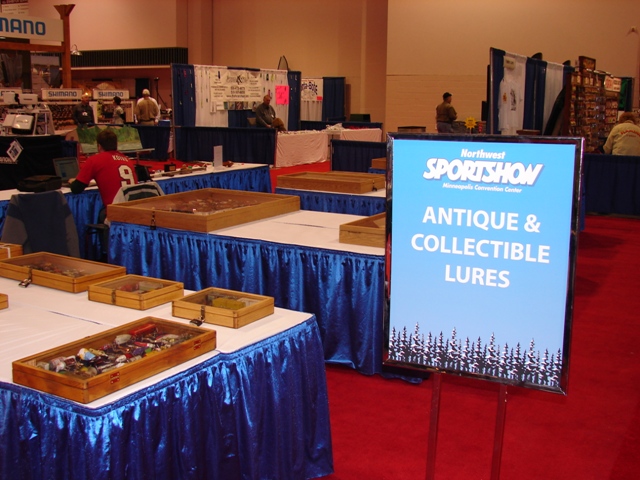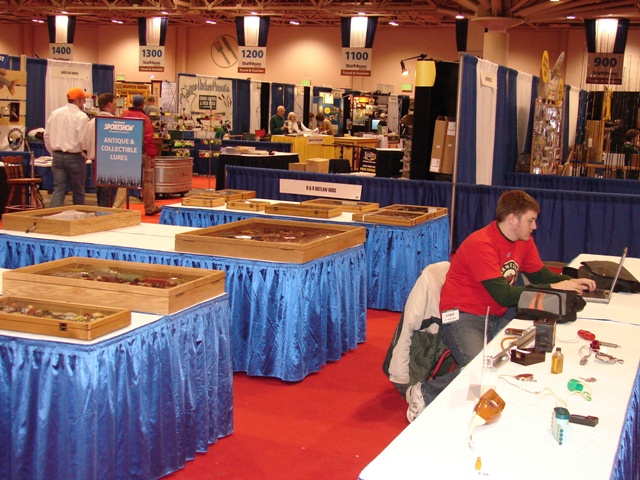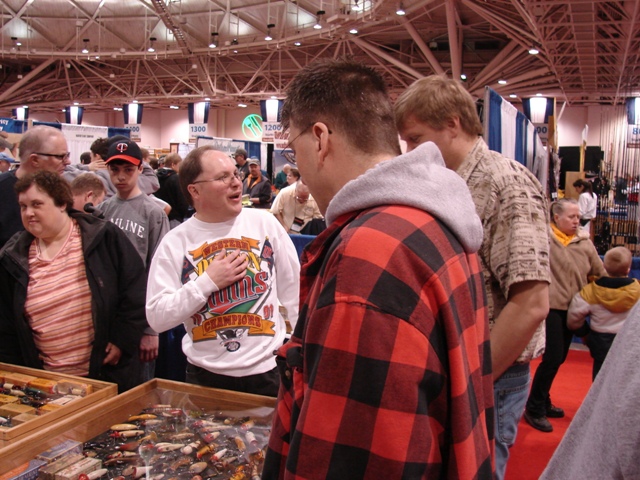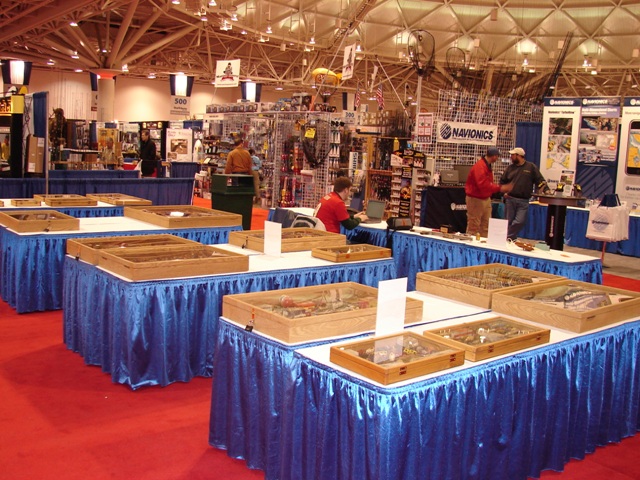 This was my first year at the NW Sportshow.  I brought a huge collection of fishing lures dating from the late 1800s to the present day.  My display was located in the tackle section of the Sportshow.

This was by far the largest amount of people I have ever shown my collection to at one time.  Thousands of people checked out the display and my throat was sore from so much talking after the 5 days of the show. 

The most popular lure case was a large 3 foot by 3 foot case of misc. lures from the early 1900s to the 1960s.  There are many popular lures from the past in this case that people recognized.  

The second most popular case was my case of "Bubblers, Bleeders, and Battery Lures".  This case featured lures that you add tablets to that cause them to bubble or "bleed"…or lures that used batteries inside of them.

I also brought some "gadgets of the past", and people were laughing at our stories and trying out items the entire show.

I did many appraisals, with the top one being a Viking Frog in the box in really nice condition.  I appraised it at $800 – 1200…and the person sold it online at a later date and did get $1200 for it.

I also met someone who stated his grandfather invented and patented a lure in Minnesota that I never heard of.  Unfortunately, I lost this person's information and I am hoping I bump into him again and obtain more history of this company.