The 78th Annual Northwest Sportshow

(2010)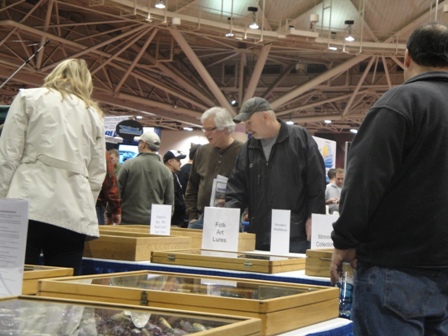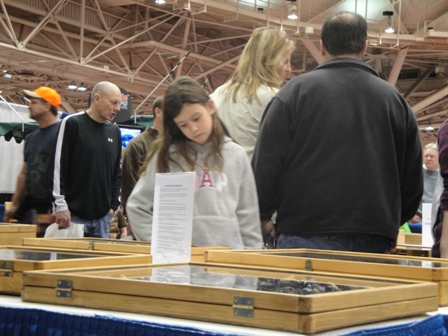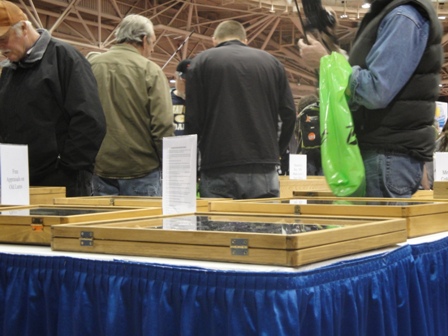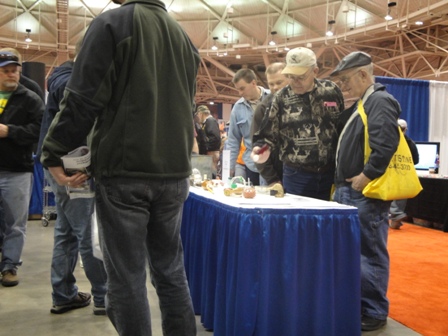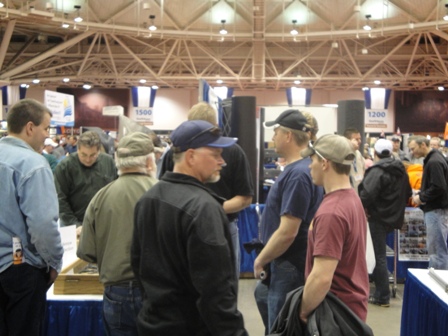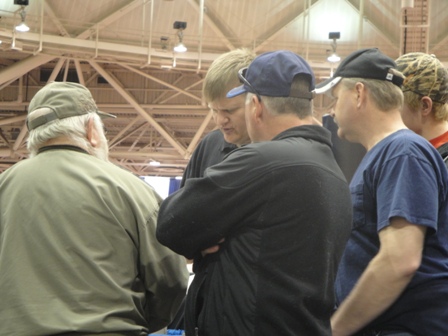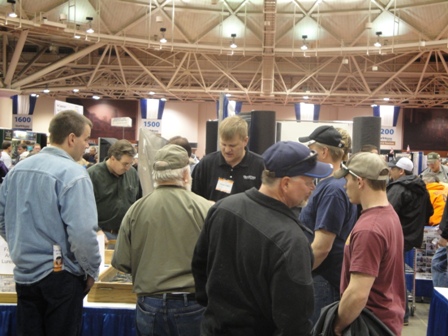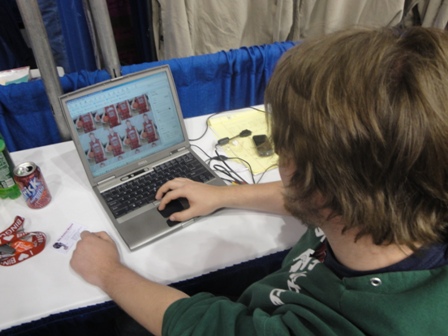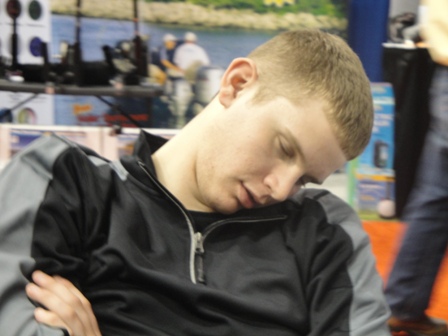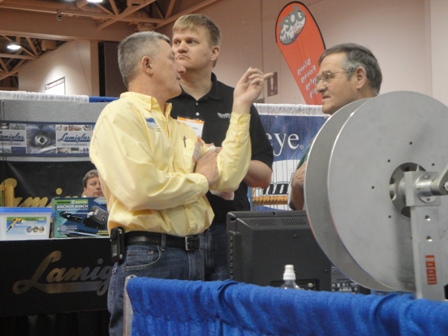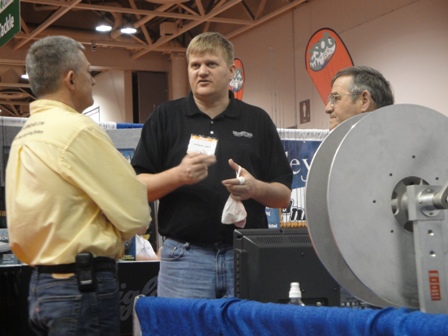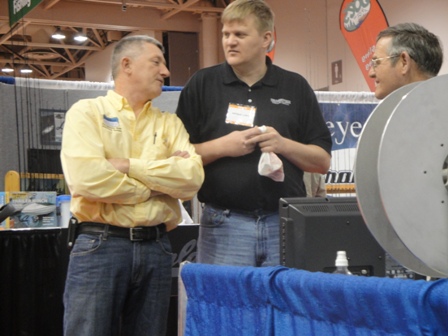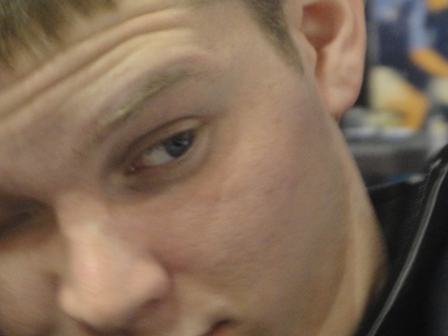 My nephews hard at work????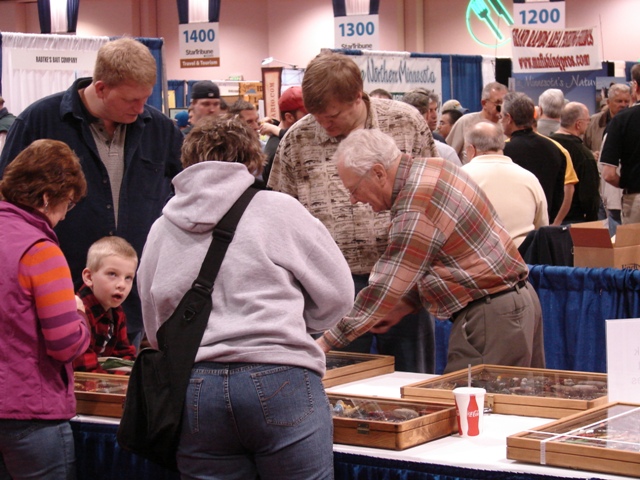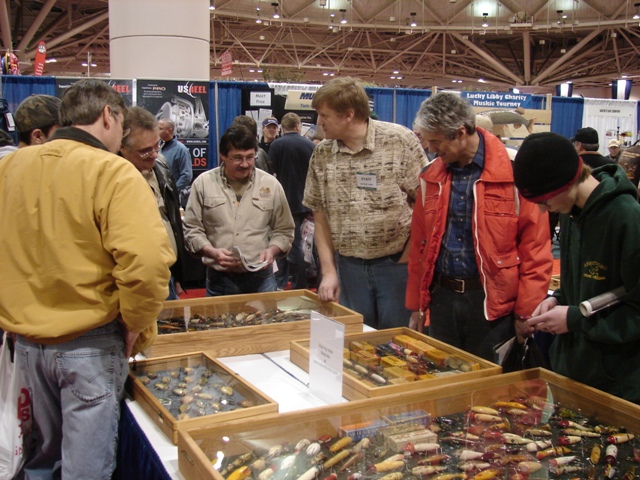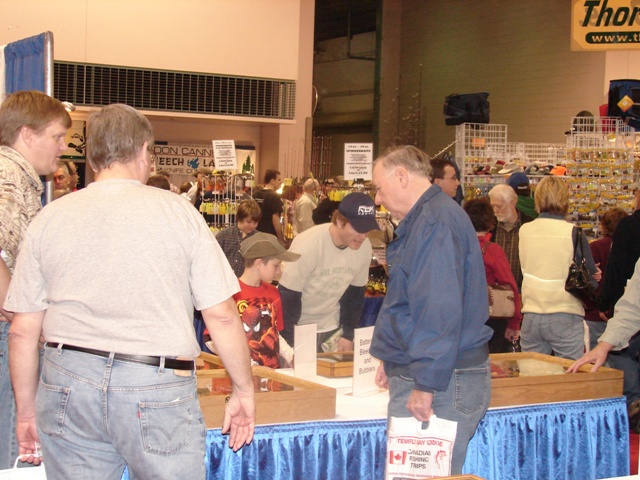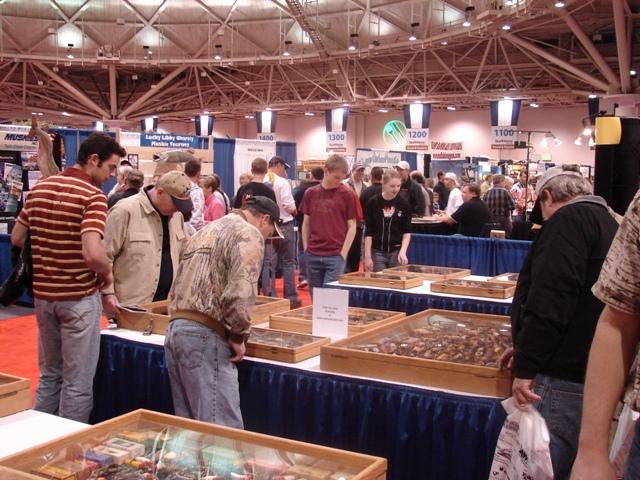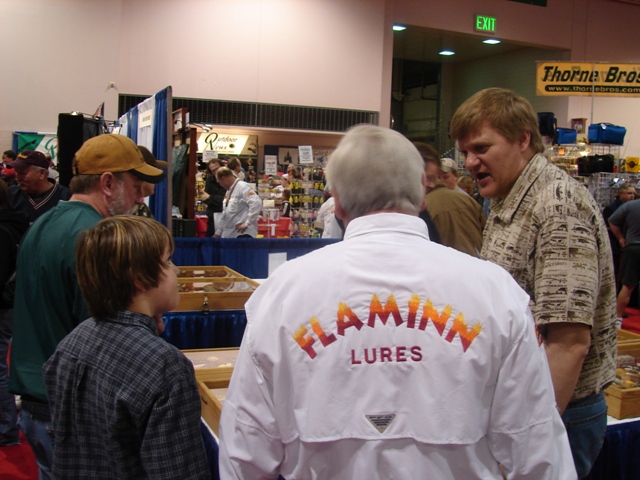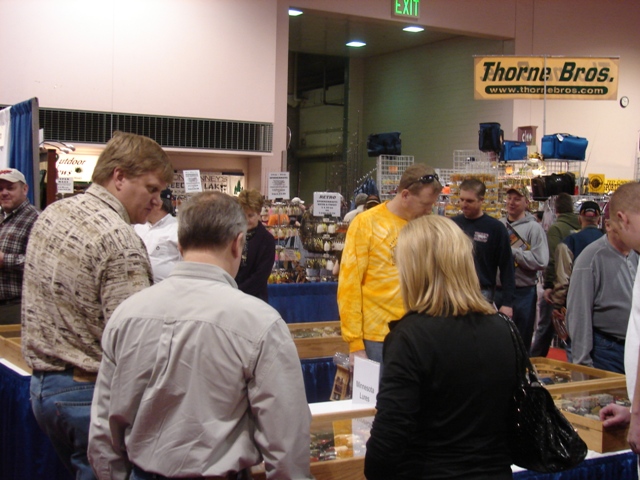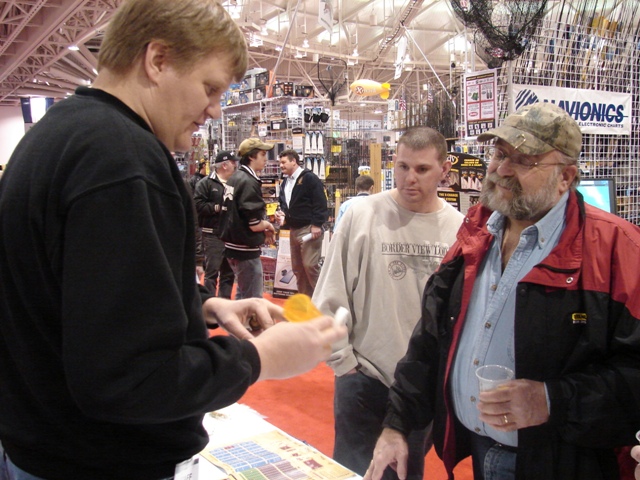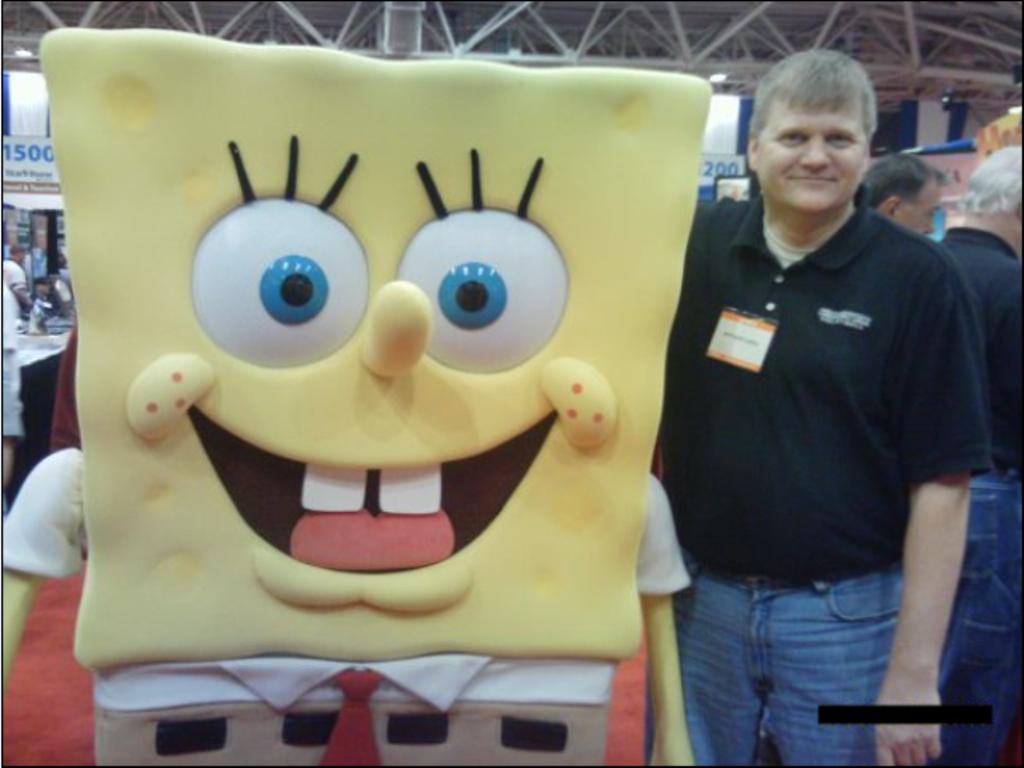 "Back by popular demand", I attended my second NW Sportshow, I decided to bring some different lure cases than the year before.  My location moved slightly, but I was still in the tackle section of the show.

The hot lure case this year was my frog collection and the kids especially liked these lures.  The second most popular case was one that had most of my personal favorite lures in it, dating from the late 1800s to the 1950s.  The glass lures and the odd shaped wooden lures were huge hits to people looking in the case.  I also featured more MN made lures in hopes of learning some more history on the companies.

Due to the popularity of the "gadgets of the past", I expanded it this year.  Once again, it was a huge hit!  People would walk up and we made them guess what an item was before showing how it was really intended to be used.

More appraisals came in this year.  I am not looking at buying lures at the show, so I try to give the most honest appraisals I can.  Prices are all over the place now due to the economy, but I try to give people the best input I can.  Most of the lures that came in had only sentimental value, but I was able to appraise a few lures valued at about $600 - 1000.   

The highlight of the show for me was having a gentleman show up with the lure case he made with his old fishing tackle with a picture of himself holding a stringer of fish.  He took my advice on how to display the lures and it looked great!  He stated that he had a problem now…as all the grandkids were fighting for it.  A good problem to have, I think!  The lures were not worth a lot collector-wise, but now in its current display it was priceless to him.

I also gave away a few lures that people "used to love to use, but can't find anymore".  I love fishing with old lures!