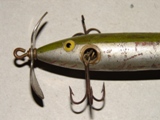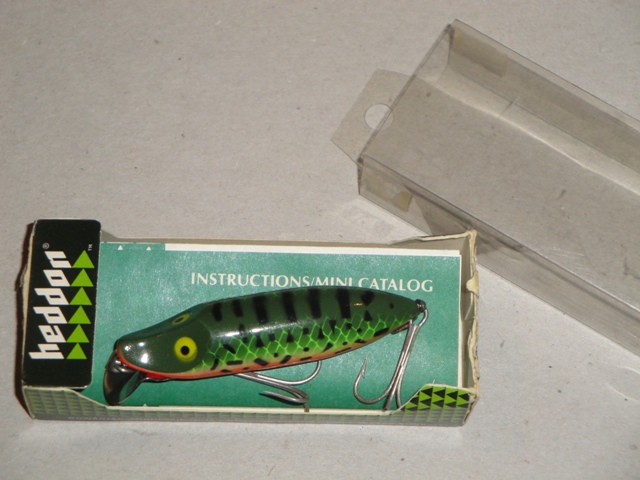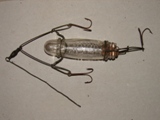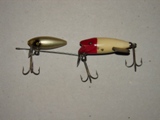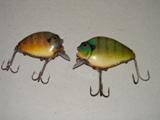 Honest Appraisals on Fishing Tackle

Looking for MN Tackle and Company History

Retired Lures

retiredlures@hotmail.com

Each month, I feature fishing tackle on my website that I find interesting.  If you have a lure that you would like to see featured or have any comments on the lures I have already featured, please let me know.  I would like to hear from you!

One cool Fall day, Virgil Waterwacker went for a walk along the Mississippi River in rural Minnesota.  It was a beautiful day, and Virgil was enjoying all nature has to offer.  Then he noticed the distinguished green head of a Mallard Duck on the river.  Suddenly, "WHAM!", a huge fish leaped from the water and engulfed the mallard in one bite!!

Virgil wanted to catch huge fish like this.  So, he rushed home and "hatched" out an idea for a Mallard Lure.  He also made a Loon Lure, as he knew some people wouldn't believe him and call him "loony".  The Shad-Quack bait was born!

Well, I don't believe this wild fish story (as told on the box of the lure), but I am sure if you search online…you will find several stories and videos of fish eating birds and waterfowl.  Now, a full-grown Mallard is hard to swallow (pun intended), but you get the point.

Steve Jennings came up with this lure and design and it was sold for a number of years.  Living in Minnesota, I still see these lures fairly often at auctions and antique stores.  Typically then sell in the $10 – $20 range.  I have fished with one…but yet have enticed that monster fish to bite on "The Lunker Hunter".  Someday….

Shad-Quack

Shad-Quack and Jennings Decoy Co (Gavian Corp)

St. Cloud, MN

Late 1960s

Images and other materials contained on this web site are the property of retiredlures.com

and may not be reproduced or used on other web sites or for personal use without our written permission.


Welcome to my Retired Lures Website!

This site features antique and vintage fishing lures as well as some other bits of information.

If you have information you wish to share, especially on the history of MN tackle companies, please contact me.

********Latest News********

My New Years Resolution:  Try to get my Lure Of The Month posted by the 1st of the month each month....