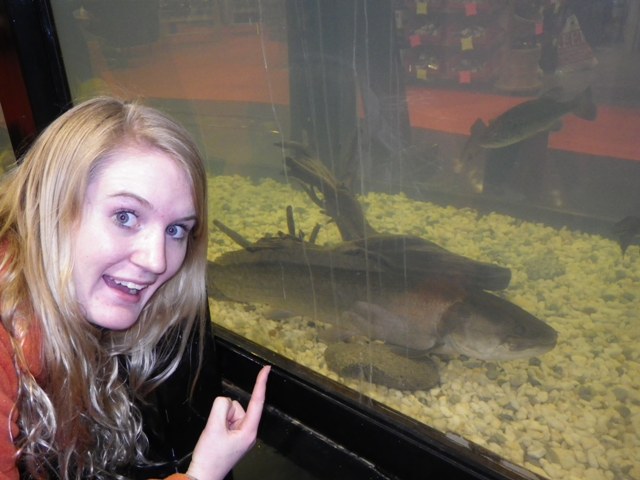 The 80th Annual Northwest Sportshow

(2012)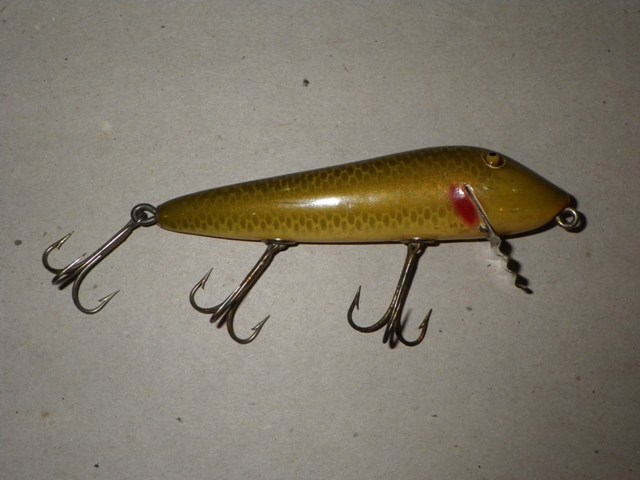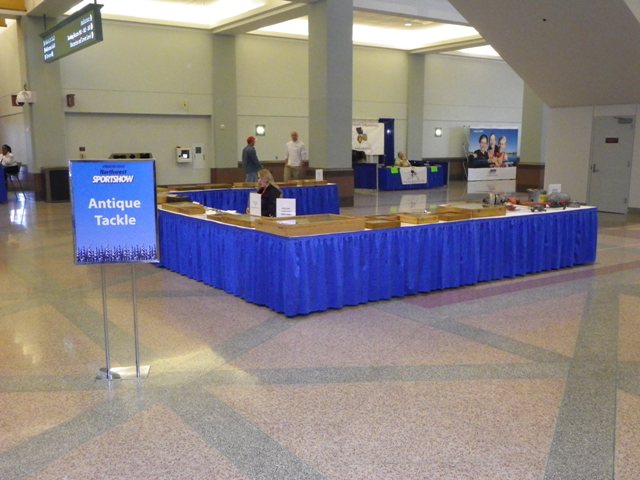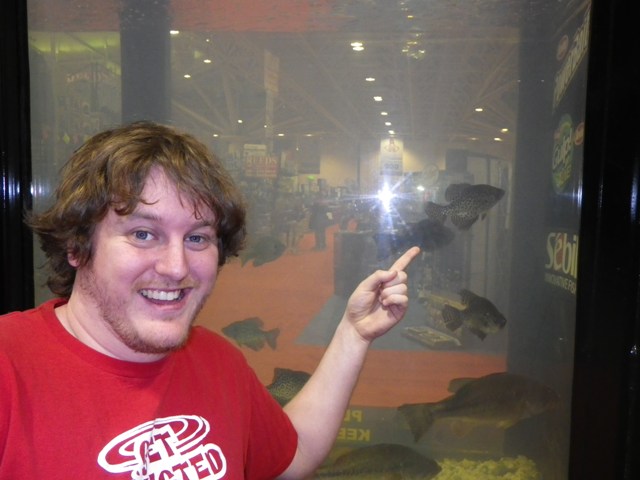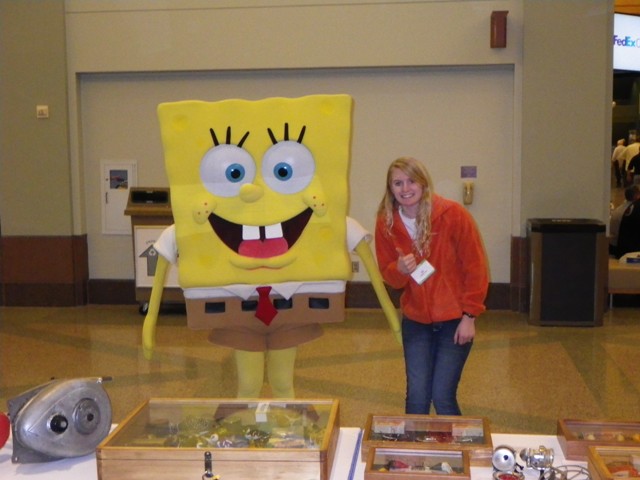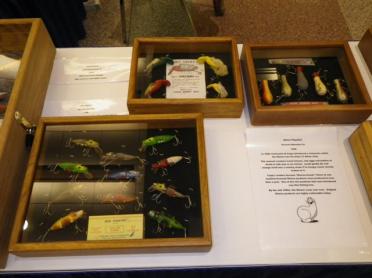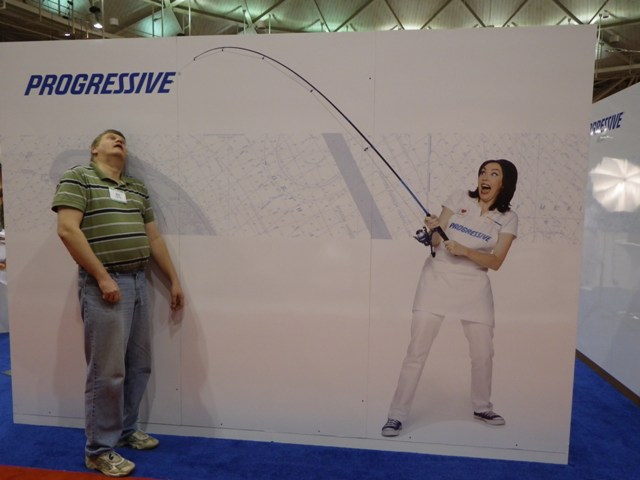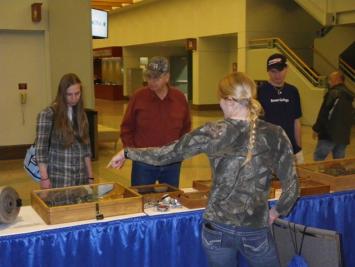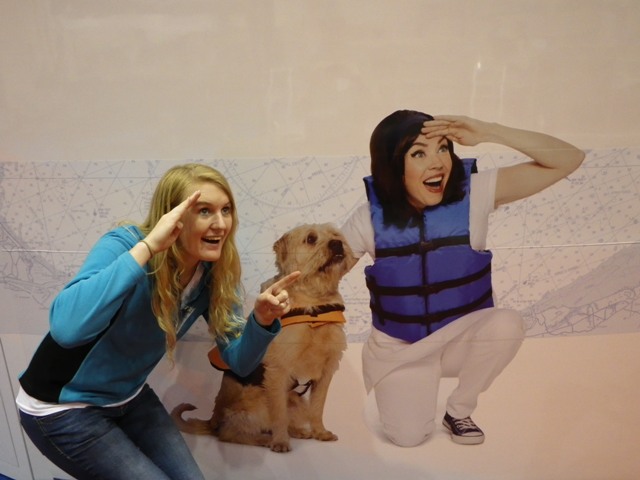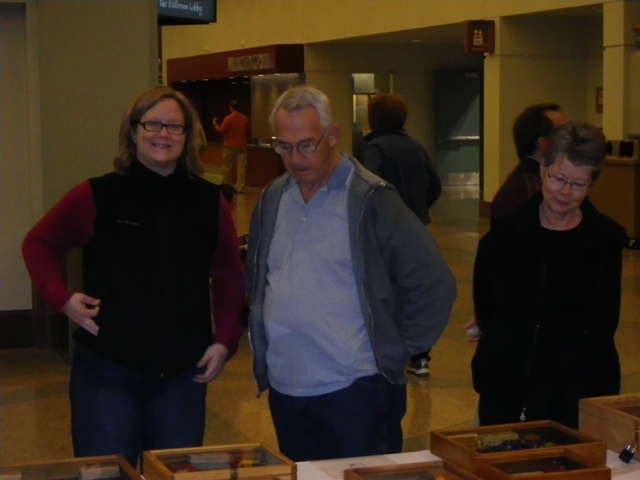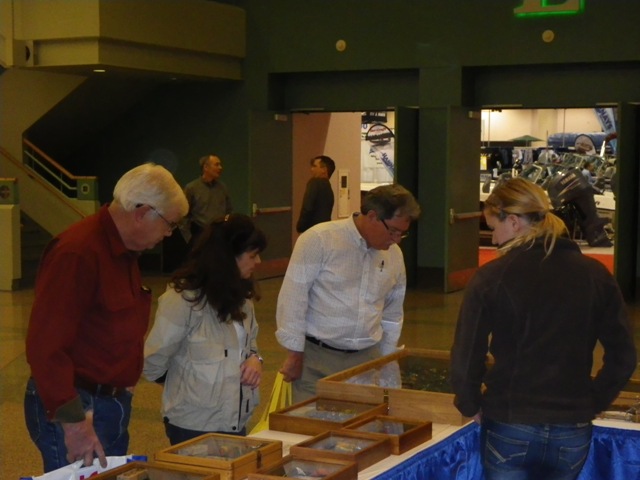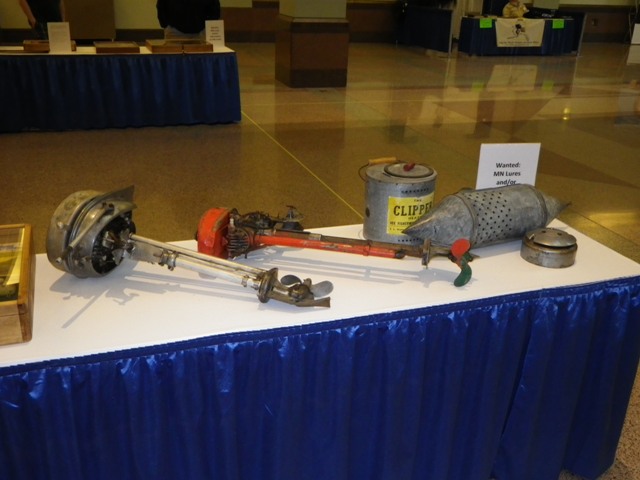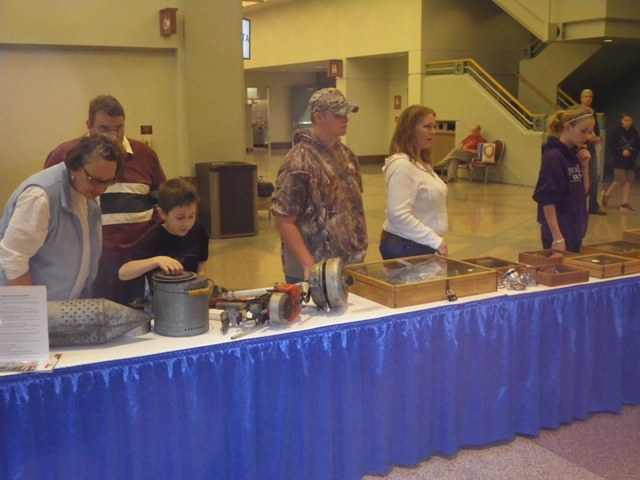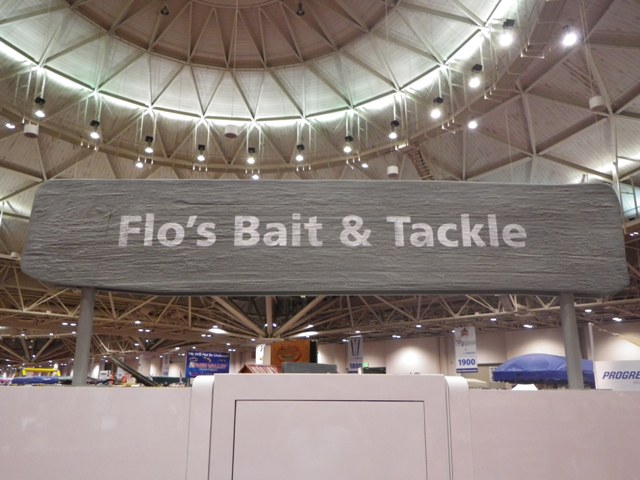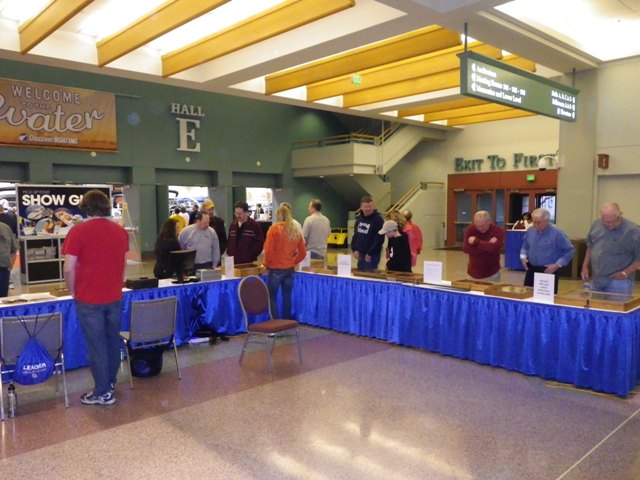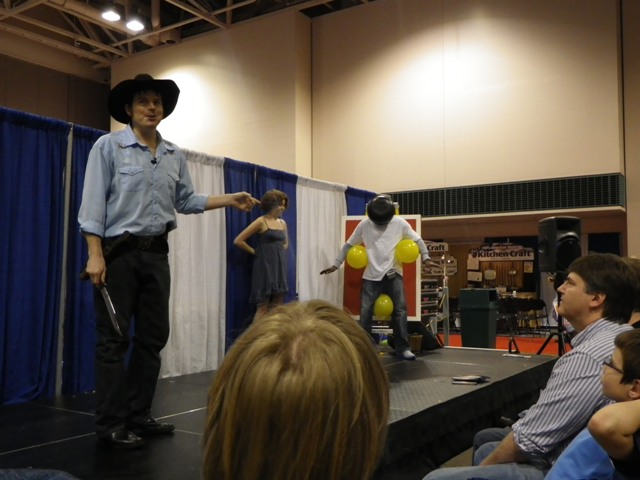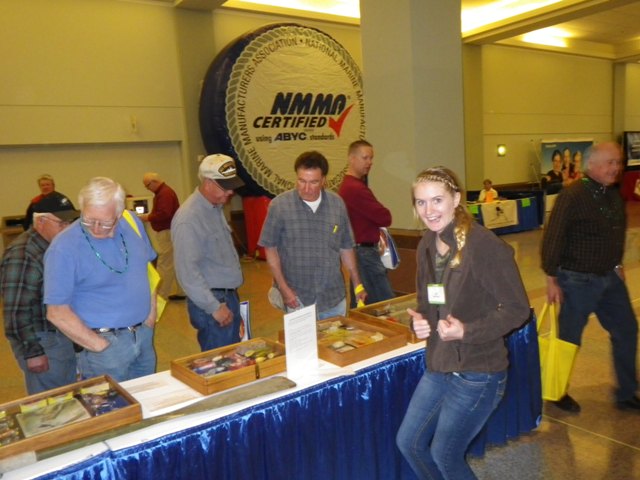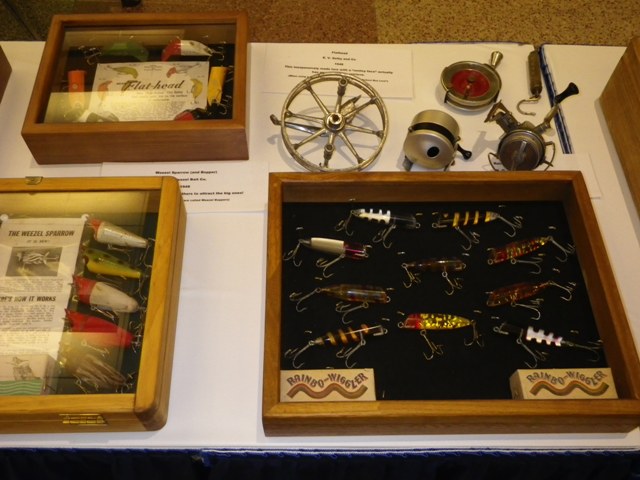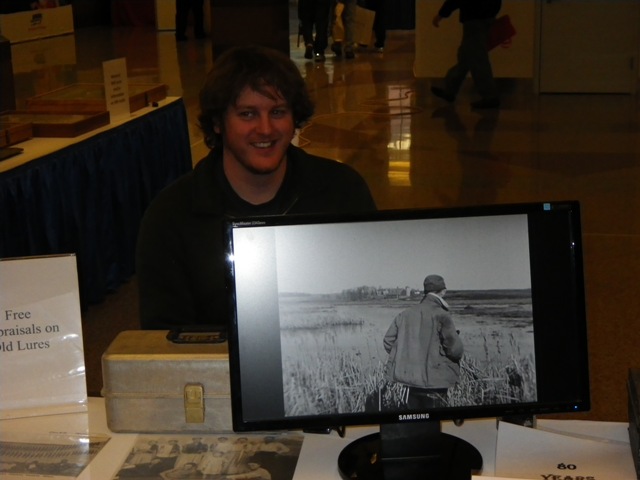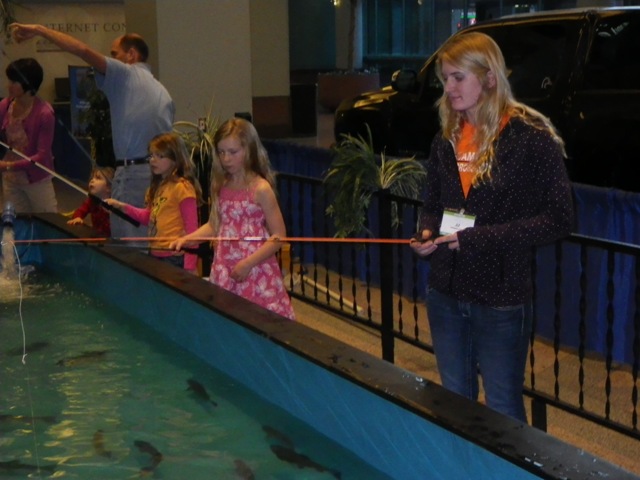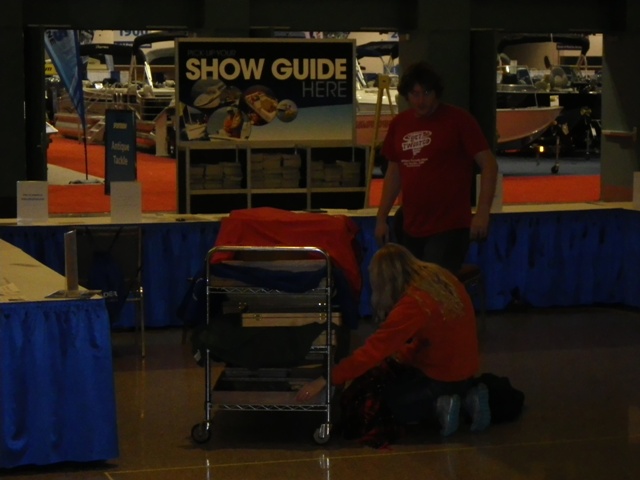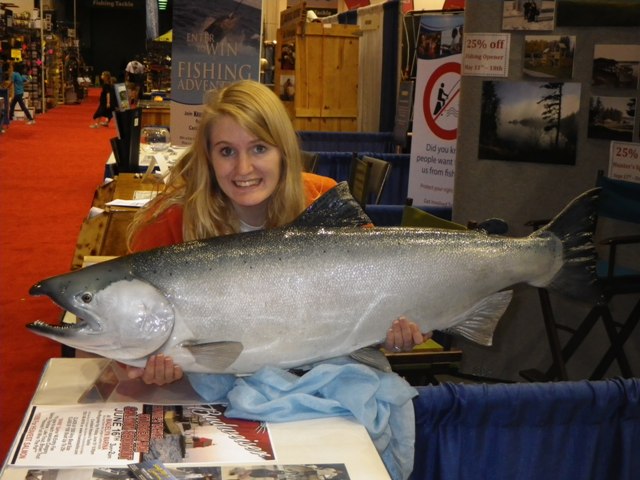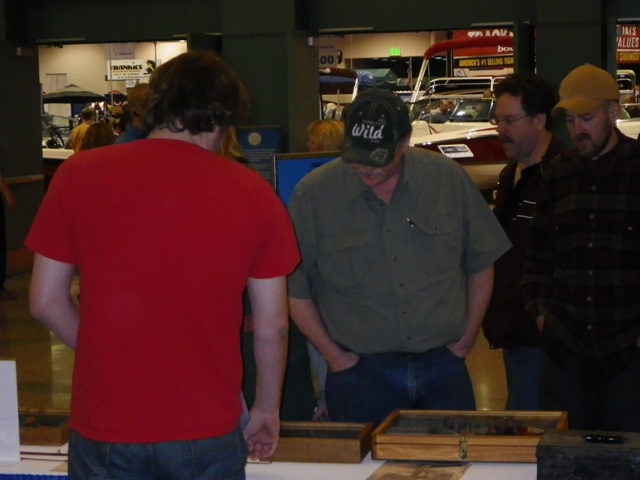 Thanks to all who visited our booth!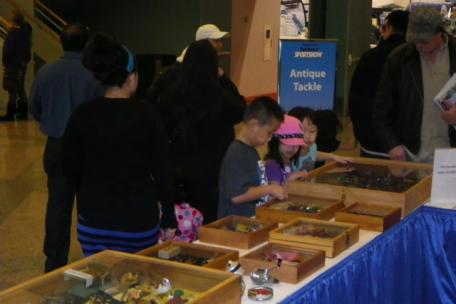 This was the 80th anniversary of the Minneapolis Northwest Sportshow.  It is the longest continuosly running sports show in the United States!  This year they had a sponsor, Progressive Insurance.

My nephew Joe could not help me in the booth this year, so I recruited the help of his sister, Emily (aka JJ).  Their brother, Zeke, returned to help me for the 4th year in a row.

Our location moved slightly and I have to admit, I REALLY liked our new location.  We were in one of the main halls and had plenty of room to set-up and move around.  Not only that, we shared a storage closet with the "Swamp People" and SpongeBob Square Pants.

I built several new cases just for the show.  Many of these new cases were very popular as I had several returning visitors who look for my booth each year.  These popular cases featured a 1949 lure called the "Rainbo-Wiggler", the 1980 "Seein' is Believin'" series of Hula Poppers and Jitterbugs, and a frog harness display.  This year, my booth featured 21 lure displays in several sizes.

Another case I made for the show featured lures that could have been at the very first sports show.  These were lures that had something new to offer in 1932.  These included new lures, like the CCBC Sucker, the new Heddon "Spook" (plastic) lures, and the very first rattle lure called the Drake Sea-Bat which was made in Wisconsin.  The case also had a new 1932 color scheme of the Bass-Oreno and, being this lure was being copied so much due to its fish catching ability, South Bend started labeling all of their Bass-Orenos with the name on top of the lure.
Also new this year, I displayed a few more minnow buckets and a few old boat motors.  These items drew many people to our area.  I learned one thing, no one throws old boat motors away!  I also played a DVD taken in MN from 1925 - 1935 of residents fishing, trapping, and hunting.  Some people watched the video for a very long time.

As part of my booth, I also displayed and shared information on how the world has changed since 1932.  Times were tough then as it was during the depression.  In fact, the first Sportshow was held for times were tough and the city of Minneapolis wanted to get people off the streets and dreaming of better days to come. 

At the first Sportshow, unemployment was extremely high and if you had a job...wages were typically cut by 30% or more.  Prohibition was still in effect, the Empire State Building was just finished, and the chocolate chip cookie was just invented.

Yea, those were indeed different times....